In this post I'd like to offer some business advice for your private chef, catering, restaurant, or other small business
In any business, there are a plethora of monthly and annual expenses. Even small business spend a minimum of several thousand dollars a month on reoccuring expenditures.
When it comes to a restaurant, catering, or private chef business, we're no exception. The raw materials for our products typically only have a 7 day shelf life, making our cost of goods a weekly expense.
I myself spend close to $9,000.00 a month on raw ingredients, disposables, gloves, sanitation supplies, various services such as bookkeeping, linen service, trash, electricity – and more!
But a business credit card is a great way to turn these expenses into an opportunity to earn cash back or points rewards. Because if you're going to have all that money going in and out of your business checking account, you may as well make it work for you.
How to make business credit cards work for your small business
You might ask yourself then, how do I make a business credit card work to my advantage? And which business credit card is the best one for my business and my personal tastes?
In this post I'm going to offer up some insight on how to use a business credit card to your advantage, and give my personal recommendations for the 5 best business credit cards for 2023.
Leverage your expenses
One great way to make a business credit card work for your business is by using a business credit card to pay for all your monthly expenses. Then every month you simply pay the balance back down before the statement end date. This way you're avoiding interest charges while quickly amassing rewards.
These rewards come in a number of different forms, depending on the card. They could be cash back rewards, airline miles, discounts on hotels or vehicle rentals, and more. All in all, the rewards equal purchasing power and money that can either be put back into your business or, even better, help finance a well deserved vacation.
Manage your spending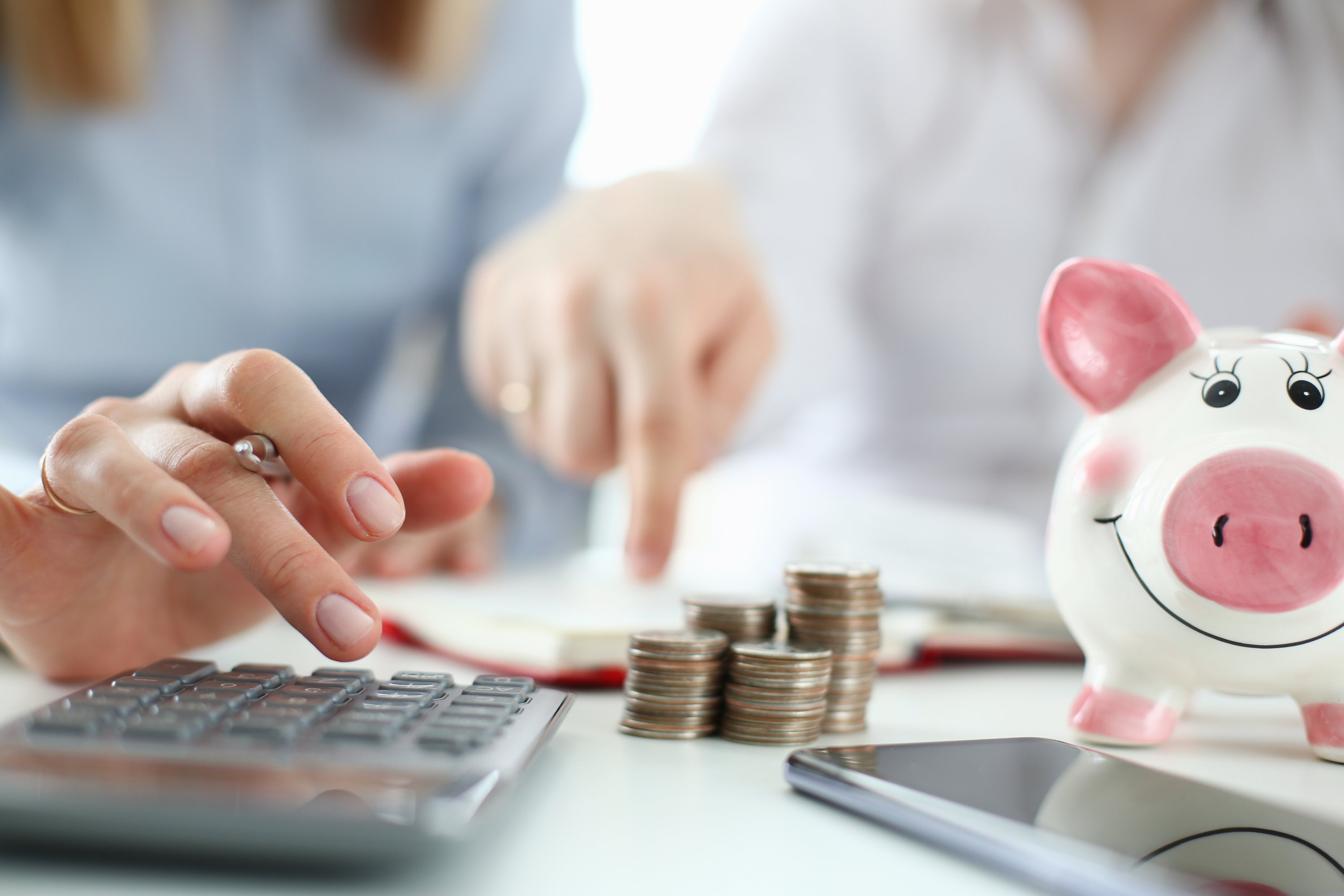 Many of today's business credit cards offer expense tracking services built right in, so it's also a great way to help keep your company's finances in order.
With compartmentalized reports on your spending, you can gain greater insight into where your money is going. As any successful entrepreneur will tell you, having an intimate understanding of your financials is crucial to making smart business decisions; after all, kmowledge is power.
Build business credit

Building good business credit is hands-down one of the smartest things you can do as a business owner. Having lines of credit available for your business can allow you to do much more than you can with cash on hand. For example, with the right business credit card you can:
Maintain reserve funding for difficult times
Issue company cards to employees with spending controls and limits
Acquire significant financing for scaling or expanding your operation
Afford emergency expenses such as repairs or maintenance on equipment
Make large purchases such as new equipment, renovations, or a company vehicle – and paying it off slowly over time.
With so many business cards available, how do I know which one is right for my business?
Its true that business owners have a lot of options when it comes to choosing the right cards, but not all are created equal.
It's important to choose a card that offers the right features, rewards, services, and terms that align well with your business needs and your personal tastes and financial goals.
The best business credit cards have the best rewards and perk.
You should also look for a card that offers the best rewards and perks. The best business credit cards will have some kind of signup bonus, but you should also make sure that it has a generous rewards program with plenty of options for redeeming your points. Some cards even let you transfer points to a frequent flyer program to earn more miles on your travels!
So without further ado, here are my top 5 best business credit cards for 2023: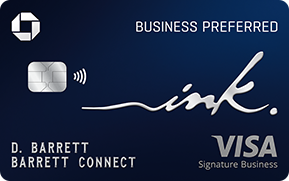 The Chase Ink Business Preferred Credit card is arguably the best business card on the market today, and my personal top pick.
It has no foreign transaction fees and allows you to earn 3 points per dollar spent on travel, shipping purchases, internet, cable and phone services; standard expenses for any business.
On top of that You'll also earn 2 points per dollar spent at hotels when booked directly with the hotel and 1 point per dollar on all other purchases.
Another great reason why this card is so great for small businesses is because of its attractive sign-up bonus: You'll earn 80,000 bonus points after you spend $5K on purchases in the first 3 months from account opening – that can be a lot of free flights or hotel stays!
Plus if you need help managing your expenses and meeting budgets this card offers some great tools like Quickly view and access employee expense reports for fast reimbursements, monitor account activity with real time alerts via text message or email notifications sent directly to your inbox based on custom criteria such as date range or individual merchant codes etc…
Coming in second on my list is the American Express Blue Business Plus Credit Card. This is a business credit card with no annual fee, making it a great choice for any small business owner looking to build their credit.
Being able to accrue rewards points and redeem them for cash back, gift cards or travel without ever having to pay an annual fee makes this card one of the best business credit cards on the market. There are also no foreign transaction fees if you're planning on traveling overseas during your travels around the world.
Options:
Rewards Points – Earn 2x points per $1 spent on every dollar spent at U.S gas stations and supermarkets (up to $25K/year), 1x point on everything else
Flexible redemption options – Redeem points for cash back into your linked bank account or use them toward gift cards from Amazon or other popular retailers
No annual fee
Capital One Spark Miles for Business
If you're a business owner who's looking to earn rewards on their credit card, we recommend the Capital One Spark Miles for Business. It offers no annual fee and earns 1.5x miles per $1 spent on all purchases, which can be redeemed for travel through the Capital One website or mobile app. The card also comes with a sign-up bonus: Earn 50,000 bonus miles after spending $4,500 in your first three months — enough to book an award trip for two people within the continental United States.
The other benefits of this card are fairly standard compared to others on our list: You get access to purchase protection and extended warranty coverage (up to 90 days from purchase after the manufacturer's warranty ends), as well as access to fraud assistance (if you report unauthorized charges within 60 days; otherwise there's no protection).
But unlike many other cards that have foreign transaction fees, this one does not—a huge plus if you plan on traveling internationally often with your business!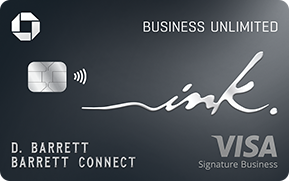 The Ink Business Unlimited Credit Card is one of the best business credit cards for small businesses. With no annual fee and a sign-up bonus of $500, this card is an obvious choice if you're looking for a business credit card with no annual fee.
On top of that, there are rewards and discounts available that can help save your company money, including 5% cash back on up to $25,000 spent at office supply stores and cellular phone services each account anniversary year, 2% cash back on first $25k spent at gas stations & restaurants each account anniversary year (then 1%), 1X points per dollar everywhere else—and even more benefits as you accumulate more points!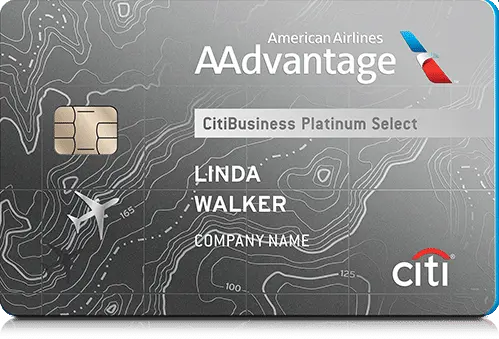 The CitiBusiness AAdvantage Platinum Select World Mastercard is a good option if you're looking for a credit card that rewards you for travel. It earns 2 AAdvantage miles for every $1 spent on eligible American Airlines purchases and 1 mile for every $1 spent on other purchases, giving you the chance to earn more miles by spending money on your airline of choice. You can also get 25% inflight savings on food, beverages and headsets when you use this card to pay for your flight.
One drawback of this card is that it doesn't offer an intro bonus like some other business cards do—there's no signup bonus at all unless you have another CitiBusiness account or are a Costco membership (see below).
However, if you want to earn rewards quickly without waiting months before receiving a bonus amount equivalent to your annual fee in cash back or miles, this may not be so important since the points are still worth something right off the bat.
Conclusion: choose the right card for you and make it work for your business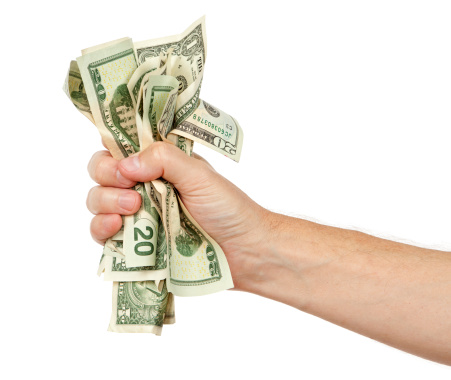 With these 5 best business credit cards, you're sure to find one with the right features and rewards for you.
Remember, you can make a business credit card work for your business by following these steps:
Pay your monthly expenses with your business credit card
Pay off your balance before statement end date to avoid interest charges and earn rewards
Build business credit with good payment history
Use rewards to reinvest in your business or treat yourself with no cost to your business
Keep open lines of credit for business purposes